To tie in with this autumn's new 1/144 scale Trident 1C kit release, Airfix have kindly agreed to sponsor our project by supplying some of the new kits to sell in the museum shop.
All proceeds from this will go to the Save The Trident campaign, helping us towards our goal of preserving the world's last complete Trident 1C airliner.
For those of you who are into aircraft kit modelling, you'll know that finding a kit of a Trident airliner has been difficult over recent years, with the last releases coming decades ago.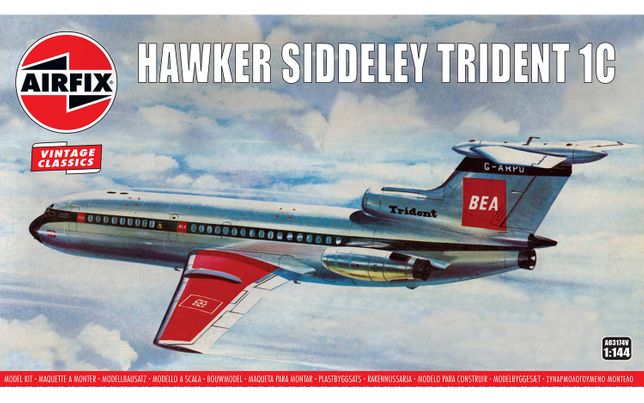 Now, Airfix have responded to this and produced the new model which allows fans of classic aircraft and modelling to create their own Trident models in their favourite liveries.
For those of you who's like to buy a kit, if you visit the NELSAM museum they will be available in the shop.
And, thanks to 26decals, if you want to use your new kit to recreate G-ARPO in its restoration scheme (that is, 1C aircraft, British Airways registration and Northeast Airlines livery), we have decals available to buy here: http://www.savethetrident.co.uk/2015/06/exclusive-trident-1c-g-arpo-1144-decals-available/